Last night, we had the pleasure of hosting the prolific and superlative Michael DeForge for the launch of his newest D+Q published work,
Sticks Angelica, Folk Hero.
The event kicked off with an introduction from our man-at-the-helm, Executive Director Tom Devlin, who reminded us of some of the words he has used to describe Michael's work in the past: "stupendous, shocking, searching, grave, gravy, oily, teenager... there were other words too."
Michael opened with a story for the packed house. Entitled "All Dogs are Dogs" and featuring infra-real illustrations, the story recounted a world of 'advanced dogs' and 'regular dogs', and pranced upon hallmark DeForgeian themes: body imprisonment, transformations and mutations, the intimately familiar expressed through the deeply weird.
Next, Michael read a strip about a jogger from
Meat Locker
, a series of comics serialized online and in multiple anthologies. Hilarity ensued. Particularly rousing were the laments to 'stretch, damn it!'
Finishing off the presentation with a flourish, Michael read a more somber comic about a colony on Saturn spawned from dead Americans and ageing in reverse. This story, Mostly Saturn, served as a perfect segue to a question from the audience concerning the quasi-scientific elements in Michael's work, to which he answered: "I really like nature documentaries, but I'm really dumb."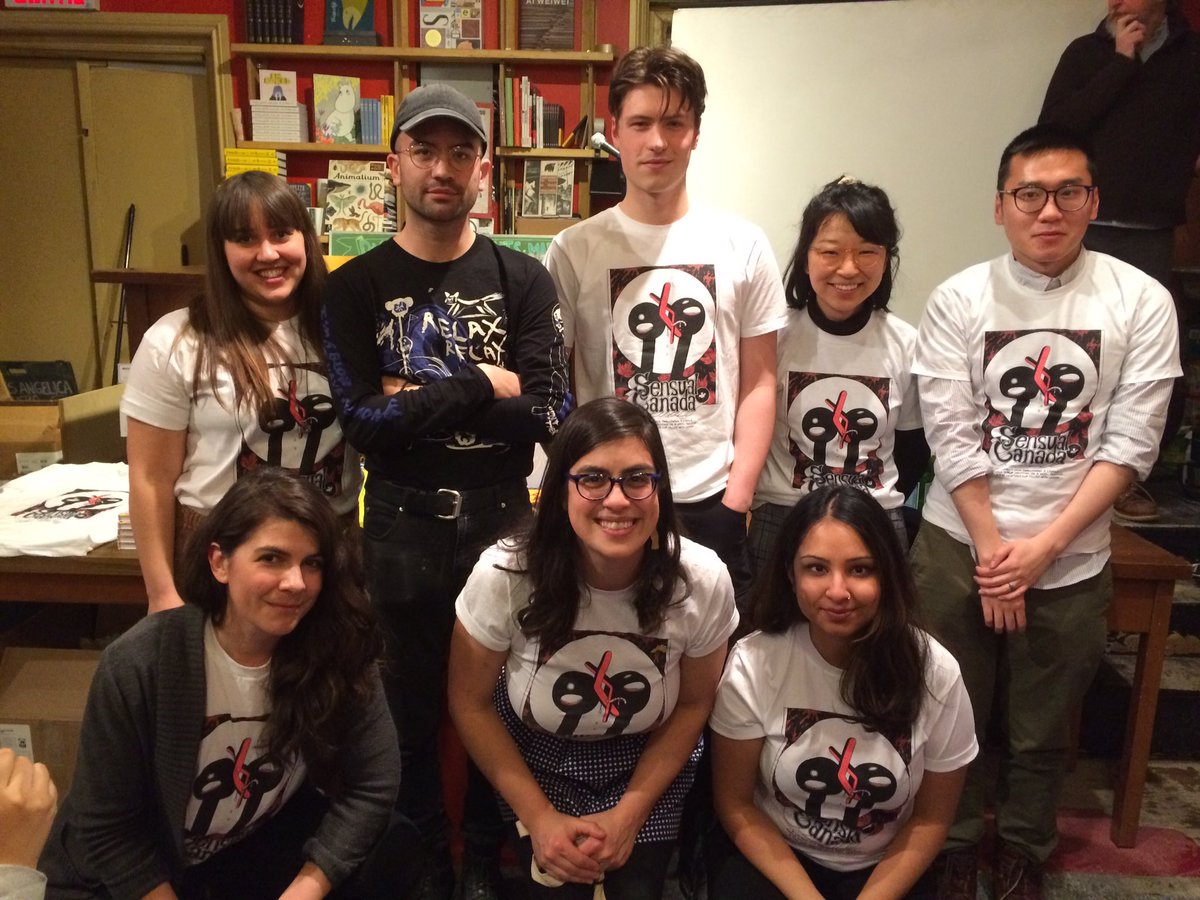 DeForge fan club.
Thanks to everyone for making it through the snow, and special thanks to Michael DeForge for a special evening, we cannot wait for the next occasion!